More than 70 percent of the twenty-one films nominated in major Oscar categories this year feature smoking, including seven out of ten PG-13 films and eight out of eleven R-rated movies.
Since 2010, more than twice as many PG-13 movies with smoking have been Oscar-listed as smokefree PG-13 films.
Only 20 percent of actors nominated for Oscars smoked in their roles this year, yet 86 percent of the movies they appeared in featured smoking. What about actors with less leverage on the set?
It's time for Hollywood studios to stop hyping kid-rated movies with smoking at Oscar time. It's long past time to make movies that are rated for kids safe for kids.  To send a message with your community and studio executives, download this publicity pack and jump on your favorite social media platforms in the week leading up to the Academy Awards, February 19-26, 2017.
Image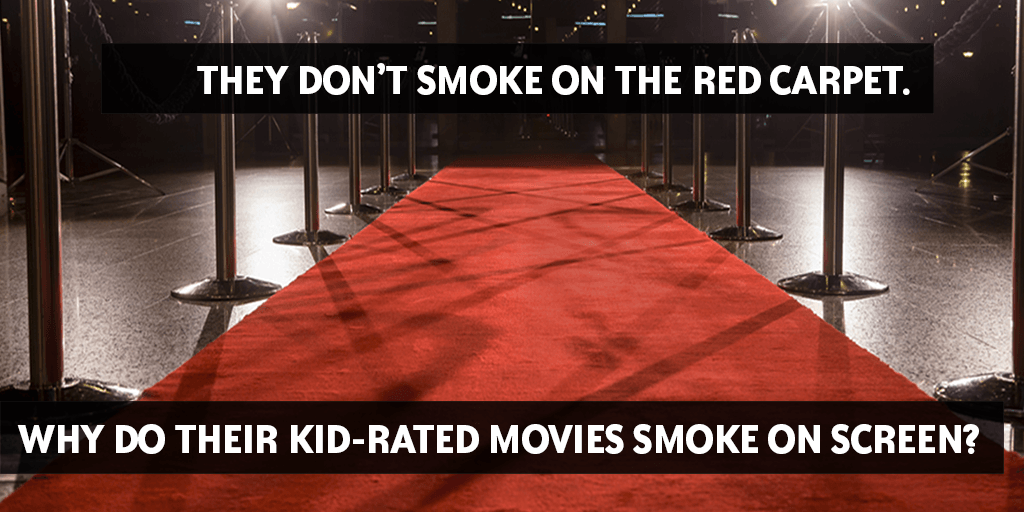 Another social media graphic included in your FREE 2017 publicity pack. _________________________________________________________
Download your free Oscars and tobacco | 2017 | publicity pack, which includes
Fact sheet — Quotable statistics about Oscars and smoking
PowerPoint slide deck — Do this year's Oscar-listed films smoke more or less?  Watch the slideshow on YouTube
Nominated actors — Who smokes, who doesn't, who hasn't
Nominated films — Part I, by MPAA rating and Oscar category
Nominated films — Part II, by studio, genre and smoking content
Nominated producers and directors — Tobacco track records
Model message — What Hollywood needs to hear now
140 characters or less — Tweet or send a postcard
Names and addresses — Studios and their parent companies
The online folder also includes a bonus: social media graphics and poster images for the twenty-one nominated films.