The business case for smokefree
Image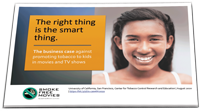 Hollywood has made COVID-19 worse. We have a better business idea. Going smokefree must become part of Hollywood's pandemic recovery plan. Learn more!
2021 action kit
Image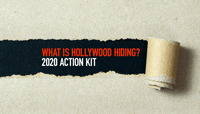 What is Hollywood hiding from parents? The life-saving facts we need to keep our kids safe. Download our 2021 action kit. It's free.
Thousands sign the petition
Image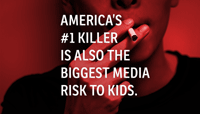 The more who sign, the louder our voice. Join 55,000+ people of all ages who have signed our Change.org petition.