SFM Ads
Since 2001, SFM has run plain-speaking ads in publications that reach policymakers and entertainment industry leaders. Browse the ads, search by year or topic, or view ads signed by our partners.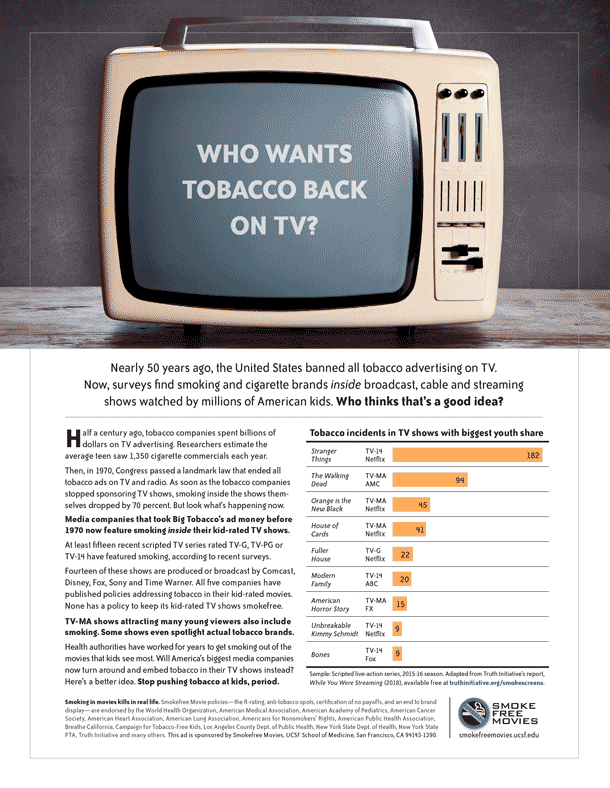 The Hollywood Reporter, Variety

• Download Truth Initiative report

• Read exclusive USA Today coverage (with video)

• SFM blog | Netflix "not worried" about smoking in kids' shows?

• SFM blog | Is movie smoking migrating to TV?

• Infographic | How long has Big Tobacco bought its way on screen?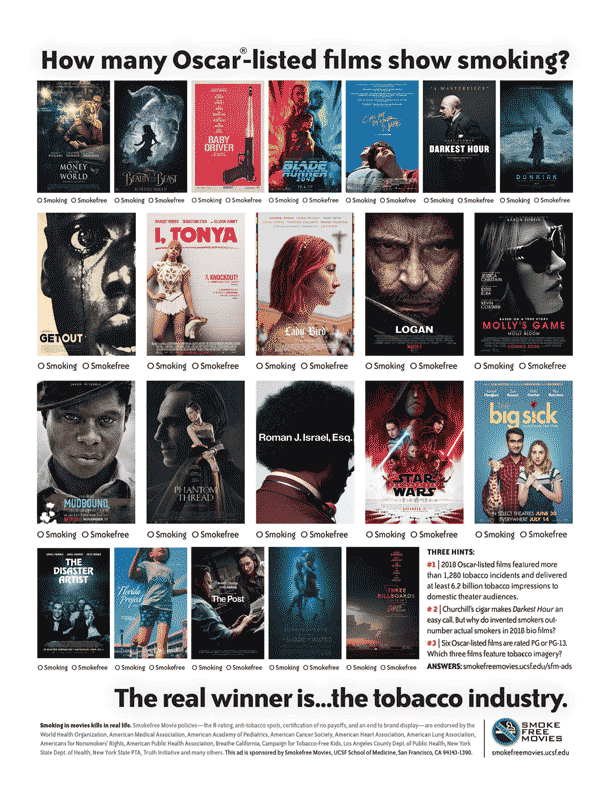 The Hollywood Reporter, Variety

• See the answers (PDF)
• #HelpOscarQuit Campaign Kit | Fact sheets and other resources about smoking in Oscar-listed films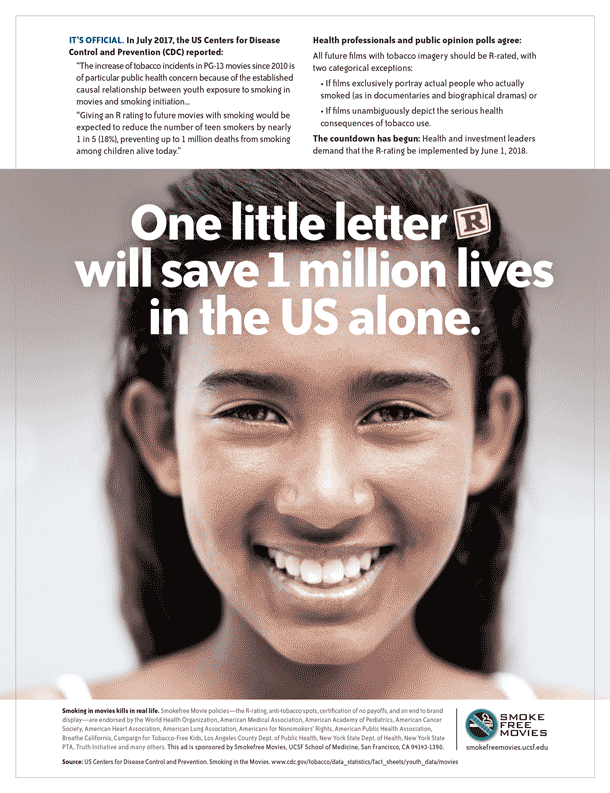 The Hollywood Reporter, Variety

• What the CDC says about smoking in movies
• Leading health organizations set June 2018 deadline for R-rating
• Investment managers join call for R-rating tobacco imagery
• How the R-rating will work
• WHO and its global tobacco control treaty back adult-rating and other countermeasures